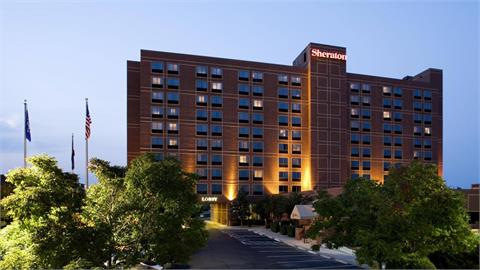 Book You Discounted Hotel Room NOW for 12/31 - Check in 3pm
When: Tuesday, December 31, 2019 3:00PM
Where: Sheraton Hotel 7007 South Clinton Street, Greenwood Village, CO, 80112


.
DISCOUNTED ROOM RATE Call AMY at the Hotel 303-705-6653

DISCOUNTED ROOM RATE: $93+tax includes Breakfast for 2. Additional guests in a room will pay $10 per person instead of $15.00 for breakfast.

UPGRADE to CLUB LEVEL for $108.00 RATE. The club level rooms include HAPPY HOUR SNACKS, FREE BREAKFAST for 2 on 1/1/2020, Wine and Beer for purchase.

CLICK ON HOTEL PICTURE TO BOOK YOUR RESERVATION or Call AMY at hotel 303-705-6653
BOOK YOUR HOTEL ROOM
1. Click on the PICTURE OF THE HOTEL FOR group rate for NYE Dance Party

2. Select dates for check in and check out (12/31/2019-01/01/2020)

3. Click "Check Availability"

4. Click "Select" to book the room type with the negotiated rate!

*Important- if you do not select the actual dates before clicking on "Check Availability" then the pop up will say there are no rooms available.

*** Please contact Melissa Anderson with any questions regarding hotel reservations.

Thank you for choosing to have your Event with us!

Melissa Anderson
Catering Sales Manager
O 303.705.6640 F 303.792.5051
melissa.anderson@sheratondtc.com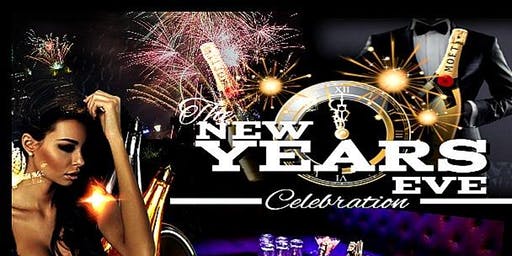 New Year's Eve Single & Ready to Mingle Dance Party - 200+ Attended in 2018
When: Tuesday, December 31, 2019 6:00PM-12:45AM
Where: Sheraton Hotel 7007 South Clinton Street, Greenwood Village, CO, 80112


.
MeetUp RSVPS 200+. Dinners Sold Out 12/25/2019

We will have 2 DANCE FLOORS this year.

Here is a schedule for the evening:
Doors Open at 6:00 pm including bar.

Dinner is 6:30 pm-7:30 pm.

IceBreaker Game & Introductions 7:30-8:15 pm. Go to http://www.spreadthewordnetwork.com/IceBreaker.html

Cha Cha Dance Lesson (with Dave): 7:45-8:15 pm for the Dinner crowd.

Get Lucky Line Dance (with Lory): 8:15-8:30 pm for All.

Dance Mixer for All at 8:30 pm to Start off the Dance.

Sheet cakes at 9:30 pm
FREE Champagne Toast 11:45 pm and Count down at Midnight
Close: 12:45 am - Get Discount Code/Coupons to go to iHop for Breakfast Next door.

DANCE ONLY - PAY Online $40



12/30/2019 Was $32 by 9 pm. NOW $40 Pay Online or cash at the door. No more checks. No Refunds.

WE WILL TRY TO GET COUPONS FOR THE iHOP NEXT DOOR AFTER THE DANCE.

MUSIC BY LORY/DJ. Songs from the 80's to the Present including Rock, R&B, Disco, Funk, Jazz, Latin, Pop.

Single's Dance Mixer and the following Line dances: Electric Slide, Cupid Shuffle, Fireball, Cowboy Cha Cha, Get Lucky & The Wobble.

Holiday Attire
Men: Suit/Tie, Tuxedo, Dress Pants with Nice Sport Jacket, Fancy Western, Vest, Bolo Tie, Old West Frock Coat, Cowboy Hat.

Ladies: Gown, Evening Dress, Cocktail Dress, Dress Pants, Fancy Western look, Lady's Bustier, Lace Dress, Saloon Girl Look, Boas, Garters.
Ideas: http://www.spreadthewordnetwork.com/Attire.html
(No Jeans, No T-Shirts, No Sneakers) FEATURING: Wild Wild West by Will Smith.

Hosted by LORY & TAMMY

We have invited the following groups:
Savvy Singles
Lory's Dance Odyssey
Socializing & Stepping in Style
Boogie Nights R&B Social Meetup
Singles On the Move - 40's & 50's
Spread the Word Network Singles - 45+
Fantastic Adult Singles are Like Fine Wine
Lory's Facebook Friends, LinkedIn & Twitter and two other e-lists outside of MeetUp
Tammy's Meetup Groups: Denver Singles Going Out Group, Single and Ready to Mingle, Colorado Singles Going Out Group, VIP Denvr Social Singles Parties, Singles Dream Trips & Denver Night's Dance Party.Tammy's Linked-In, Twitter & Facebook Friends

Please be aware when you pay in advance and we have the event, there are No Refunds.






---
| Sign Up Events E-List | VOTE Dance Song | Learn Line Dances | Ice Breaker | Attire | Volunteer List | New Years Eve Event |
---
| Return Home | Lory's Dance Odyssey | Pay Online | Singles Links | Dance Clubs | Christian Singles | Over the Top DJ | Business Links |