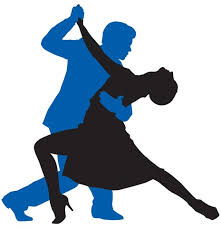 It's EZ to Sign Up For the Dance Odyssey E-List
When: Sunday, April 23, 2017
Where: Denver Metro Area in Colorado
CLICK on the PICTURE of the Dancers to the Left for our 40+ Singles On the Move Calander of Events.

Sign Up for our Dance Odyssey Email List

OR
Just TEXT your email address and LORYSDANCE to 22828.







Wednesday Night Country Dancing @ the Grizzly Rose - 40+
When: Wednesday, April 26, 2017 6:30PM-10:00PM
Where: Grizzly Rose 5450 N Valley Hwy, Denver, CO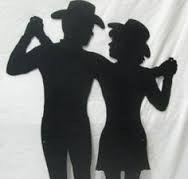 Please come join us at the Best Dancing Saloon in town! Wednesday Night (NO COVER ALL NIGHT) PAY AS YOU GO!

We're on the right-side of the Dance Floor, closest to the Stage! Look for the Meetup Signs!

Free Dance Lesson at 7PM with Dennis and Ashley! No preregistration needed, just show up on the Dance Floor!

Live Band at 8:30 PM Come on down and Dance!!!

Hosted by Mike

We invited the following MeetUp Groups: North Denver Metro Singles 40s & 50s, Fantastic 50+ Singles & Denver Social Dancing and Singles on the Move - 40's & 50's.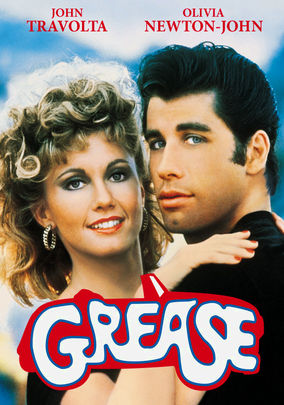 Grease Lightning Dance Party - Costume Contest - Prizes - 45+
When: Saturday, April 29, 2017 7:30PM-11:00PM
Where: Heather Ridge Country Club 13521 E Iliff Ave, Aurora
.
Join us on Saturday, April 29th for A Dynamite Dance Party with a variety of music from the 1960's to the present- Participate in our Costume Contest - Pink Ladies & Greasers/T-Birds.

Songs from GREASE: Hopelessly Devoted to You, Grease is the Word, Greased Lightning, Born to Hand Jive, Summer Nights, You're the One that I Want..

Songs from Dirty Dancing: Big Girls Don't Cry, Do You Love Me, Stay, Hungry Eyes, Time of My Life

Admission: $15 each Cash @ the door (exact change is appreciated) Includes a Free Drink ticket.
Open @ 7:30 pm, Dance til 11:00 pm
Hosted by Lory Gallagher & John Edwards
We are teaming up with Boomer Social Network

Front entrance - walk to the rear of the building - see registration desk

Lory will be your DJ for the evening. Singles Mixer, Line Dances, Cowboy Cha Chas, Free Style, Jitterbug Swing, Slow Dancing.

Casual 50's Attire..........Best Dressed guy and gal win a prize!!!

Pink Ladies: Capris or Straight Leg Jeans, Pink Top or Satin Jacket, Poodle or Straight skirt, Off the Shoulder Top Check out the pictures of the cast of Grease............

Guys/T-Birds: Jeans/T-Shirt or Black Pants/Black Shirt, Leather Jacket is optional. See Picture Below for some ideas.

Click on the picture for a movie clip on You Tube.

Inviting Many 45+ Singles' Groups, Dance Clubs and MeetUp Groups including the following: Singles on the Move, Boomer Social Network, North Denver Singles on the Move, Denver Social Dancing, Dress Up Social, Fantastic 50+ Singles, Savvy Singles, Spread the Word Network Singles, Lory's Dance Odyssey, Colorado Singles & Cocktails, Denver Singles Going Out Group, Parker Social & Beyond, Denver Night's Dance Party, Windsor After Dark, VIP Singles so far....

We are advertising outside of MeetUp as well including Facebook, Yelp, Twitter & Lory's Dance Odyssey...

Tell your friends on Social Media!!!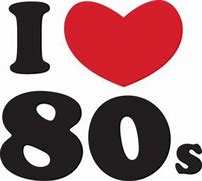 Retro Friday Happy Hour Dance Party - 40+
When: Friday, May 12, 2017 6:00PM-9:00PM
Where: Proof Night Club 7800 East Hampden Avenue, Denver, CO


Let's meet at the Proof on Friday for music and dancing at happy hour and beyond!! - Popular Event!!

There is a $5 cover charge from 6-8pm with a free buffet along with music from the 80's. After 8pm it's $7 cover with music from the 1990's to the present.

The Proof NightClub is 40+ Singles & Couples.

Hosted by Lory

We have invited the following meetup groups:
Singles On the Move - 40's & 50's
Fantastic 50+ Singles
Savvy Singles in Motion - 60+
Denver Social Dancing
Colorado Singles & Cocktails
Denver Singles Going Out Group
Dress Up Socials
Spread the Word Network Singles
Lory's Dance Odyssey
Lory's Facebook Friends




| Attire | Volunteer List | Lory's Meetup 101 |

---
| Return Home | Lory's Dance Odyssey | Pay Online | Over the Top DJ | Singles Links | Dance Clubs | Christian Singles | Business Links |