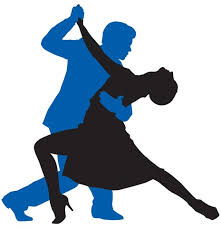 It's EZ to Sign Up For the Dance Odyssey E-List
When: Saturday, March 25, 2017
Where: Denver Metro Area in Colorado
CLICK on the PICTURE of the Dancers to the Left for our 40+ Singles On the Move Calander of Events.

Sign Up for our Dance Odyssey Email List

OR
Just TEXT your email address and LORYSDANCE to 22828.







Wednesday Night Country Dancing @ the Grizzly Rose
When: Wednesday, March 29, 2017 6:30PM-10:00PM
Where: Grizzly Rose 5450 N Valley Hwy, Denver, CO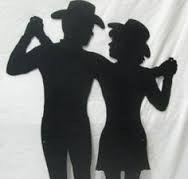 Please come join us at the Best Dancing Saloon in town! Wednesday Night (NO COVER ALL NIGHT) PAY AS YOU GO!

We're on the right-side of the Dance Floor, closest to the Stage! Look for the Meetup Signs!

Free Dance Lesson at 7PM with Dennis and Ashley! No preregistration needed, just show up on the Dance Floor!

Live Band at 8:30 PM Come on down and Dance!!!

Hosted by Mike

We invited the following MeetUp Groups: North Denver Metro Singles 40s & 50s, Fantastic 50+ Singles & Denver Social Dancing and Singles on the Move - 40's & 50's.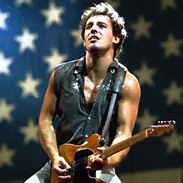 Oldies Rock & Roll Dance Odyssey = Invited Many MeetUp Groups
When: Saturday, April 1, 2017 6:30PM-11:00PM
Where: Doubletree Hotel NightClub 13696 East Iliff Place, Aurora, CO 80014
Join us for a Rock & Roll Dance Party on Saturday, APRIL 1st.

Enjoy Rock & Roll, Rockabilly, Pop, Soul, Blues tunes including songs from Bruce Springsteen, George Thorogood, Brian Setzer, Aerosmith, Bon Jovi, Bob Seger, The Beatles, Danny & the Juniors, John Melloncamp, Billy Idol, Chubby Checker, Bryan Adams, The Eagles, AC/DC, Rolling Stones, Santana, Rod Stewart, Pharrel Williams, Megan Trainer, Bruno Mars, Prince, Justin Timberlake, KC & the Sunshine Band, etc. 

Click on on the Picture of Bruce Springsteen for Dancin' in the Dark video on YouTube.

Admission: $20 each (exact change is appreciated) Includes a Free Drink ticket.   
Open @ 6:45 p,m,  7:00 pm Free Line Dance Lesson, Dance til 11:00 pm

Hosted by Lory - Dance Instructor & DJ for the evening. Singles Mixer, Line Dances, Cowboy Cha Chas, Free Style, Jitterbug, Swing, Slow Dancing. 

Denim Casual Attire..........

Inviting Many 40+ Singles' Groups, Dance Clubs and MeetUp Groups including the following: including the following: 45+ Singles on the Move, North Denver Singles on the Move, Denver Social Dancing, Dress Up Social, Fantastic 50+ Singles, Savvy Singles, VIP Singles, Spread the Word Network Singles, Lory's Dance Odyssey, Colorado Singles & Cocktails, Denver Singles Going Out Group, Parker Social & Beyond, Denver Night's Dance Party, Boomer Social Network, Dancing & Doing Around Denver, CHCC Singles, so far...............Tell your friends on Facebook!!!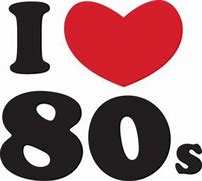 Retro Friday Happy Hour Dance Party - 40+
When: Friday, April 14, 2017 6:00PM-9:00PM
Where: Proof Night Club 7800 East Hampden Avenue, Denver, CO


Let's meet at the Proof on Friday for music and dancing at happy hour and beyond!! - Popular Event!!

There is a $5 cover charge from 6-8pm with a free buffet along with music from the 80's. After 8pm it's $7 cover with music from the 1990's to the present.

The Proof NightClub is 40+ Singles & Couples.

Hosted by Lory

We have invited the following meetup groups:
Singles On the Move - 40's & 50's
Fantastic 50+ Singles
Savvy Singles in Motion - 60+
Denver Social Dancing
Colorado Singles & Cocktails
Denver Singles Going Out Group
Dress Up Socials
Spread the Word Network Singles
Lory's Dance Odyssey
Lory's Facebook Friends




| Attire | Volunteer List | Lory's Meetup 101 |

---
| Return Home | Lory's Dance Odyssey | Pay Online | Over the Top DJ | Singles Links | Dance Clubs | Christian Singles | Business Links |