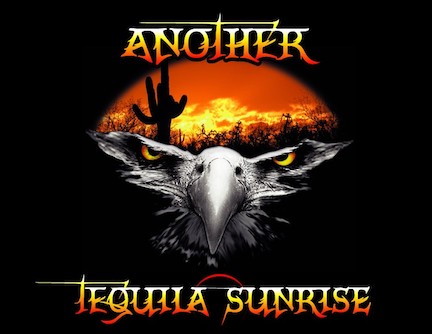 Singles Saturday Mixer & Dance Party - 70's/80's/90's/Pop & The Eagles
When: Saturday, July 28, 2018 7:00PM-11:00PM
Where: Chinook Tavern 6380 S Fiddlers Green Circle in Greenwood Village
.
MeetUs for a Singles Mixer called Spread Your Wings & Fly and a Dance Party with some Drinks, Socializing, Music & lots of Dancing at Chinook Tavern. Some people get there earlier and have dinner or appetizers.

We will be inside if it's cold/bad weather in the bar area for socializing & dancing. If it's nice out, we will be in the private patio. Lory, your hostess & DJ for the evening will be playing some Music from the 1970's, 80's, 90's, Rock, R&B and Pop & featuring The Eagles in the 1st 2 hours!


7:00 - 8:15 pm Ice Breaker Game is "Spread Your Wings & Fly" Discover what bird you are most like...Dove, Owl, Peacock or an Eagle.

GO TO http://www.spreadthewordnetwork.com/IceBreaker.html

These ICE BREAKERS....are to....GET TO KNOW the other Singles in the group....especially those of the opposite sex. We want everyone to feel more COMFORTABLE and SAFE....hanging out in our singles group.

8:15 - 11:00 pm DANCE, DANCE, DANCE!!! We will be dancing after the mixer game to the 70's, 80's, 90's, Pop, Rock, R&B & featuring songs by the Eagles.

Attire: CASUAL to Dressy Summer Attire! Nice Shorts, Capris, Jeans or Khakis with a Colorful Hawaiian Shirt/Summer Top or Colorful Sundress/Skirt are all OK.

Event Fee: $10 in advance Online Pay by Most Debit or Credit Cards - or - Cash at the door - Exact Change is very much appreciated.

www.spreadthewordnetwork.com/PayOnline.html The event fee includes admission, music, dancing & ice breaker game.

Spread the Word,
Lory
MeetUs.....at our Events in the Near Future!
Keep in Touch & Sign Up for our E-List:
http://www.spreadthewordnetwork.com/SignUpEventsEList.html

We have invited the following groups:
Lory's Dance Odyssey
Denver Social Dancing
Socializing & Stepping in Style
Singles On the Move - 40's & 50's
Spread the Word Network Singles - 45+
Lory's Facebook Friends, Eventful.com, Yelp.com & Twitter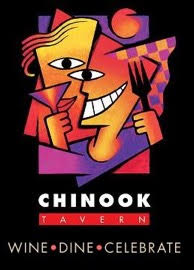 Directions to Chinook Tavern - Our Private Summer Party
When: Saturday, July 28, 2018 7:05PM-11:00PM
Where: Chinook Tavern 6380 S Fiddlers Green Circle in Greenwood Village
********************************************************************************

Directions & Parking for Chinook Tavern From I-25:

* Get off at Arapahoe Road going West
* Then Make a Right going North on Yosemite
* See traffic light and Make a Left on Peakview
* Make a Right on Fiddlers Green and look for Chinook on the Right Hand Side
* See CLOCK - the front entrance is under the CLOCK

If it gets VERY WINDY & they lock the front door, go to the RIGHT Side Door for Access.

SUMMER PATIO PARTIES: THE PRIVATE PATIO LOCATION IS FROM THE RESTAURANT INSIDE
1. From the garage area - pass the elevators - through the glass doors - see attendant in the reception area for directions to the private patio.
2. From the front entrance - pass the bar area on your way to the restrooms - see the reception area and ask for directions to our private party.

Some Parking on the street and See Parking GARAGE on the RIGHT which is the North Side of the Building.

They have a PARKING GARAGE that is FREE OF CHARGE. You can park there and get to the tavern from that same parking garage. Take the Elevator to LEVEL C. Enter the Tavern and walk towards the front passing the bar and see the registration table.

If you find a parking space outside, go to the front entrance and we are next to the bar area.

Location: It's on the same side as Pilates, Tokyo Joe's and Robert's Deli. Near the Arapahoe Light Rail.

CLICK ON THE PICTURE FOR MapQuest: https://www.mapquest.com/search/results?centerOnResults=1&query=6380%20South%20Fiddlers%20Green%20Circle,%20greenwood%20village,%20co&slug=%2Fus%2Fco%2Fgreenwood-village%2F80111-4951%2F6380-s-fiddlers-green-cir-39.600840,-104.89012 (https://www.mapquest.com/search/results?centerOnResults=1&query=6380%20South%20Fiddlers%20Green%20Circle,%20greenwood%20village,%20co&slug=%2Fus%2Fco%2Fgreenwood-village%2F80111-4951%2F6380-s-fiddlers-green-cir-39.600840,-104.890129)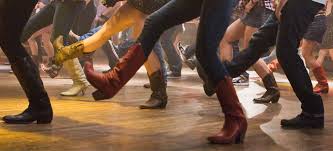 Wednesday Night Country Dancing @ the Grizzly Rose - 40+
When: Wednesday, August 1, 2018 6:30PM-10:00PM
Where: Grizzly Rose 5450 N Valley Hwy, Denver, CO


.
Please come MeetUs at the Best Dancing Saloon in town! Wednesday Night (NO COVER ALL NIGHT) PAY AS YOU GO!

We're on the right-side of the Dance Floor, closest to the Stage! Look for the Meetup Signs!

Free Dance Lesson at 7PM with Dennis and Ashley! No preregistration needed, just show up on the Dance Floor!

Live Band at 8:30 PM Come on down and Dance!!!

No Event Fee
Hosted by Mike

We invited the following MeetUp Groups: North Denver Metro Singles 40s & 50s, Denver Social Dancing, Savvy Singles and Singles @ Spread the Word Network.





Singles PATIO Dance Party-80's-90's-Pop-Rock-R&B Songs - 8/11
When: Saturday, August 11, 2018 7:00PM-11:00PM
Where: Chinook Tavern 6380 S Fiddlers Green Circle in Greenwood Village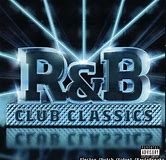 .
MeetUs for a Singles Mixer & Dance Party with some Drinks, Socializing, Music & lots of Dancing at Chinook Tavern. Some people get there earlier and have dinner or appetizers.

We will be inside if it's cold/bad weather in the bar area for socializing & dancing. If it's nice out, we will be in the private patio. Lory, your hostess & DJ for the evening will be playing some Music from the 1970's, 80's, 90's, Rock, R&B and Pop & featuring The Eagles in the 1st 2 hours!


7:00 - 8:15 pm Ice Breaker Game is TBA

GO TO http://www.spreadthewordnetwork.com/IceBreaker.html

These ICE BREAKERS....are to....GET TO KNOW the other Singles in the group....especially those of the opposite sex. We want everyone to feel more COMFORTABLE and SAFE....hanging out in our singles group.

8:15 - 11:00 pm DANCE, DANCE, DANCE!!! We will be dancing after the mixer game to the 70's, 80's, 90's, Pop, Rock, R&B & featuring songs by the Eagles.

Attire: CASUAL to Dressy Summer Attire! Nice Shorts, Capris, Jeans or Khakis with a Colorful Hawaiian Shirt/Summer Top or Colorful Sundress/Skirt are all OK.

Event Fee: $10 in advance Online Pay by Most Debit or Credit Cards - or - Cash at the door - Exact Change is very much appreciated.

www.spreadthewordnetwork.com/PayOnline.html The event fee includes admission, music, dancing & ice breaker game.

Spread the Word,
Lory
MeetUs.....at our Events in the Near Future!
Keep in Touch & Sign Up for our E-List:
http://www.spreadthewordnetwork.com/SignUpEventsEList.html

We have invited the following groups:
Lory's Dance Odyssey
Denver Social Dancing
Socializing & Stepping in Style
Singles On the Move - 40's & 50's
Spread the Word Network Singles - 45+
Lory's Facebook Friends, Eventful.com, Yelp.com & Twitter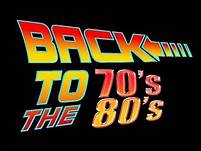 35+ Retro FRIDAY Happy Hour Dance Party - 70s/80s Music - 35+
When: Friday, August 17, 2018 6:00PM-8:30PM
Where: Proof Night Club 7800 East Hampden Avenue, Denver, CO
.
MeetUs at the Proof on Friday for music and dancing at happy hour and beyond!! - Popular Event!!

There is a $5 cover charge from 6-8pm with a free buffet along with music from the 80's. After 8pm it's $7 cover with music from the 1990's to the present.

The Proof NightClub is 35+ Singles & Couples.

No Event Fee

Spread the Word,
Lory
MeetUs.....at our Events in the Near Future!
Keep in Touch & Sign Up for our E-List:
http://www.spreadthewordnetwork.com/SignUpEventsEList.html

We have invited the following groups:
Lory's Dance Odyssey - 40+
Denver Social Dancing - 35+
Savvy Singles in Motion - 59+
Socializing & Stepping in Style
Singles On the Move - 40's & 50's
Fantastic 50+ Singles Set in Motion
Spread the Word Network Singles - 45+
Lory's Facebook Friends, YELP.com & Twitter


CLICK ON THE PICTURE OF I LOVE THE 80'S DANCE PARTY to go to our Singles on the Move MeetUp for singles in their 40's & 50's.




| Sign Up Events E-List | Updates | Attire | Ice Breaker | Volunteer List |

---
| Return Home | Lory's Dance Odyssey | Pay Online | Over the Top DJ | Singles Links | Dance Clubs | Christian Singles | Business Links |