Saturday Night Bronco Watch & Flashback Retro Music & Dancing
When: Saturday, December 15, 2018 5:30PM-10:00PM
Where: The ViewHouse 7101 South Clinton Street · Centennial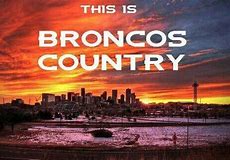 GO BRONCOS! MeetUs at 5:30 pm @ the View House to watch the Denver Broncos VS The Cleveland Browns Saturday Night @ 6:20 pm.

Then we FLASHBACK for RETRO NIGHT with 70's, 80's, & 90's Music & Dancing. Get on the floor & Boogie with us & our live DJ's, while enjoying all your favorite retro classics.

Prior to showin' off all your dancin' moves, join us for dinner with 40+ Colorado beers, local grass-fed beef, great eats & specialty drinks.

Happy Hour Specials: 3pm-6pm
Dinner Menu Available all Day
Live DJ Spinin' Retro Music: 9pm-1am
Reservations: 303-816-3160

View our Dinner menu here → http://www.viewhouse.com/eats/centennial-eats/dinner/

Hosted by Lory & Tammy

We have invited many meetup groups to join us, including:
Denver-Social-Dancing
Lory's Dance Odyssey Group
Socializing & Stepping in Style
Singles on the Move 40's & 50's
Spread the Word Network Singles
Singles Dream Trips
VIP Denver Social Parties
Denver Night's Dance Party
Denver Singles Going Out Group
Colorado Singles Going Out Group
Colorado Social Singles & Cocktails

* To help pay for the advertising costs including the meetup fee.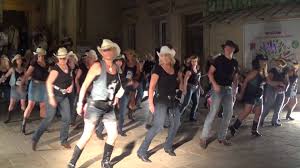 Wednesday Night Country Dancing @ the Grizzly Rose - 40+
When: Wednesday, December 19, 2018 6:30PM-9:30PM
Where: Grizzly Rose 5450 N Valley Hwy, Denver, CO
.
Please come MeetUs at the Best Dancing Saloon in town! Wednesday Night (NO COVER ALL NIGHT) PAY AS YOU GO!

We're on the right-side of the Dance Floor, closest to the Stage! Look for the Meetup Signs!

Free Dance Lesson at 7PM with Dennis and Ashley! No preregistration needed, just show up on the Dance Floor!

Live Band at 8:30 PM Come on down and Dance!!!

No Event Fee
Hosted by Mike

We have invited the following 40+ Singles Groups:
Lory's Dance Odyssey
Denver Social Dancing
Savvy Singles in Motion
Spread the Word Network Singles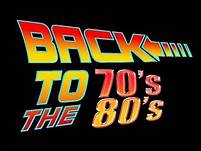 Retro Happy Hour @ the Proof NightClub - 70's & 80's Music & Dancing
When: Friday, December 21, 2018 6:00PM-8:00PM
Where: Proof Night Club 7800 East Hampden Avenue, Denver, CO


.
Let's meet at the Proof on Black Friday with music and dancing at happy hour and beyond!! - Popular Event!!

There is a $5 cover charge from 6-8pm with a free buffet along with music from the 70's & 80's. After 8pm it's $7 cover with music from the 1990's to the present. Suggest you get there early to get a seat.

The Proof NightClub is 35+ Singles & Couples.
Hosted by Lory Gallagher and Mark Walker

We have invited the following groups:
Lory's Dance Odyssey
Denver Social Dancing
Socializing & Stepping in Style
Singles On the Move - 40's & 50's
Spread the Word Network Singles - 45+
Lory's Facebook Friends, LinkedIn & Twitter





Singles Wednesday Happy Hour on Boxing Day!
When: Wednesday, December 26, 2018
Where: Winstons - Baker Street 8101 E. BELLEVIEW AVE., DENVER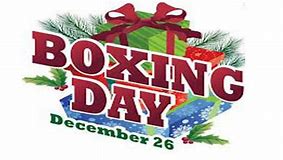 .
Let's meet after work at Winston's, formerly Baker Street, in the DTC, for a Singles Happy Hour on Boxing Day. We will meet in the private room on the left as you walk into the front entrance.

We have an Ice Breaker Game - Who Am I? http://www.spreadthewordnetwork.com/IceBreaker.html

Check the website for specials on food & drinks.
https://www.facebook.com/pg/WinstonsPubandGrillDTC/menu/?ref=page_internal
Wednesday = 1/2 Price Pizzas

* Event Fee: $3 per person
Hosted by Lory & Tammy

History: In Britain, it was a custom for tradesmen to collect "Christmas boxes" of money or presents on the first weekday after Christmas as thanks for good service throughout the year. This custom is linked to an older British tradition: since they would have to wait on their masters on Christmas Day, the servants of the wealthy were allowed the next day to visit their families. The employers would give each servant a box to take home containing gifts, bonuses, and sometimes leftover food.

We have invited the following 40+ Singles Groups:
Lory's Dance Odyssey
Savvy Singles in Motion
Lory's Facebook Friends
Socializing & Stepping in Style
YELP-Linked In-Twitter-Eventful
Spread the Word Network Singles
Singles On the Move - 40's & 50's
Fantastic Adult Singles Like Fine Wine
Colorado Social Singles & Cocktails
Colorado Singles Going Out Group
Denver Singles Going Out Group
VIP Denver Social Singles Parties
Denver Nights Dance Party
Singles Dream Trips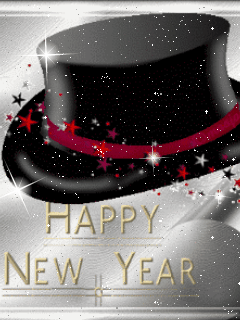 Singles New Year's Eve Celebration - Dinner, Mixer, Music & Dancing
When: Monday, December 31, 2018 7:00PM-12:30AM
Where: Sheraton Hotel 7007 South Clinton Street Greenwood Village, CO 80112
.
SAVE the DATE!!
We BOOKED the SHERATON in Greenwood Village - DISCOUNTED Room Rates Available $89 + Tax for our New Year's Eve Celebration.
The Room Rate is a separate charge paid to the hotel itself and does not include the dance or dinner.

CLICK ON THE TOP HAT FOR THE LINK OR CALL 800-325-3535 to reach central reservations to book your room under the $89 group rate for New Years Eve Dance Party.

Large Dance Floor 15 yards X 15 yards - Grand Ballroom is 3 rooms combined for up to 250 guests- 2 Free Dance Lessons - Singles Mixer - Dance Mixer - Discounts for PrePaid Packages - Free Parking - IHOP is next door to this hotel.

***************************************************************************************************

Early Bird Special:Dance With Dinner $55 by 12/15/2018- $65 by 12/19/2018

Make Checks Payable to: Lory Gallagher
Mail to: Lory @ PO Box 441621 Aurora, CO 80044

Include choice of Entree & Dessert - see below.
Dinner & Dance $55 each Dinner Package includes Choice of 3 Entrees: 1. Herb Marinated Airline Chicken Breast, Pearl Onion and Rosemary Bordelaise (gluten free) Rosemary Roasted Red Potatoes, Grilled Asparagus (gluten free) 2. Skirt Steak Marinated, Cilantro Garlic Sauce, Spinach & Cherry Tomato Orzo
3. Pan Seared Sea Bass with Honey Orange Glaze, Red Lentils, Parsnip Puree, Wilted Spinach (Gluten Free) All entrees includes assortment of rolls and butter, freshly brewed Starbucks Regular and Decaf Coffee, Garden Salad, Hot Tea, Iced Water, Iced Tea .....and.... Your Choice of 2 Desserts: 1. NY Cheesecake with Strawberry Compote 2. Chocolate Cake with Layered Mousse and Ganache. Also includes....Champagne Toast 15 minutes prior to Midnight. (alcoholic and non-alcoholic) Noise Makers
Learn Rumba with Dave Pauuw for those who purchase the Dinner. Participate in our Singles Mixer Game. Later join Lory to learn Fireball Line Dance. Champaigne Toast - Cash Bar
********************************************************************************************************************************************* Dance Without Dinner $26 by 12/15/2018 - $30 by 12/29/2018
Dance Only $26 each

Dance Only - includes the following:
Late Night Goodies.
Participate in our Singles Mixer Game.
Learn FIREBALL Line Dance with Lory.
Champaigne Toast (alcoholic & non-alcoholic)
Cash Bar

*********************************************************************************************************************************************

*** 30's, 40's, 50+ Singles & Couples are Invited ***

DRESSY HOLIDAY to SEMI-FORMAL ATTIRE
Hosted by Lory & Tammy

DJ Music: RETRO 1980's to Present Pop Music including R&B, Rock, Latin, etc...

Our Theme is Latin - Along with 2 dance lessons and a Merengue Mixer.
We will be doing the following line dances throughout the evening: Electric Slide, Cupid Shuffle, Fireball, Get Lucky, Macarena & The Wobble....so far...

Dances: Merengue Mixer early in the dance, Cha Cha, Cowboy Cha Cha, FREESTYLE, Line Dances, Merengue, Rumba, Swing, Westcoast Swing & Some Slow Dances.

Since We are ALL About Socializing, Music & Dancing, We have Invited the following Singles Groups, Social Groups & Dance Clubs to MeetUs:
Lory's Dance Odyssey
Denver-Social-Dancing
Savvy Singles in Motion
Socializing & Stepping in Style
Spread the Word Network Singles
Singles On the Move - 40's & 50's
Fantastic Adult Singles Like Fine Wine
YELP-LinkedIn-Twitter-Eventful-Facebook
Colorado Social Singles & Cocktails
Colorado Singles Going Out Group
Denver Singles Going Out Group
VIP Denver Social Singles Parties
Denver Nights Dance Party
Singles Dream Trips
Cherryhills Singles




| Sign Up Events E-List | Updates | Attire | Ice Breaker | Volunteer List | New Year's Eve Celebration |

---
| Return Home | Lory's Dance Odyssey | Pay Online | Over the Top DJ | Singles Links | Dance Clubs | Christian Singles | Business Links |