Singles Movie Night @ Movie Tavern
When: Wednesday, December 18, 2019 6:30PM-9:15PM
Where: Movie Tavern 18605 E Hampden Ave Aurora, CO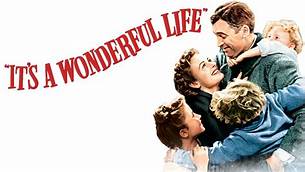 .
MeetUs Wednesday Night for Socializing and a Holiday Movie It's a Wonderful Life on the BIG SCREEN at Movie Tavern. The movie starts at 7:00 pm and get there an hour early to socialize in the bar area. Get your tickets online. You can order dinner, appetizers, drinks in the theater.
https://www.marcustheatres.com

MeetUs to socialize in the Bar area around 6:30 pm and the movie starts at 7:00 pm.

Lory is in the middle F4 Cost: $6.23 ticket price

Hosted by: Lory
Singles on the Move
RSVP: https://www.meetup.com/Singlesonthemove/
Pay as you go. Pay Online: https://www.marcustheatres.com/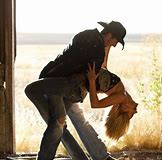 Wednesday Night Country Dancing The Grizzly Rose
When: Wednesday, December 18, 2019 6:35PM-9:30PM
Where: Grizzly Rose 5450 N Valley Hwy, Denver, CO
.
LOOK WHAT GOD GAVE HER by Thomas Rhett - Click on Picture for Link to the Video: https://www.youtube.com/watch?v=GzT4p-OaJ5c

Please come MeetUs at the Best Dancing Saloon in town! Wednesday Night (NO COVER ALL NIGHT) PAY AS YOU GO!

We're on the right-side of the Dance Floor, closest to the Stage! Look for the Meetup Signs!

Free Dance Lesson at 7PM with Dennis and Ashley! No preregistration needed, just show up on the Dance Floor!

Live Band at 8:30 PM Come on down and Dance!!!

No Event Fee
Hosted by Mike

We have invited the following 40+ Singles Groups:
Lory's Dance Odyssey
Denver Social Dancing
Savvy Singles in Motion
Spread the Word Network Singles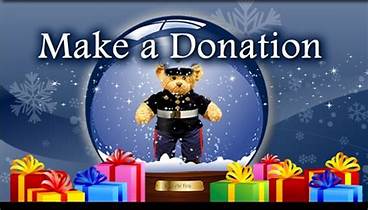 Happy Hour & Toys 4 Tots Drive
When: Friday, December 20, 2019 6:00PM-8:30PM
Where: BAR LOUIE DTC 8000 E Belleview Ave, Greenwood Village, CO 80111


.
Click on the Make a Donation Picture to Donate to the Marine Toys for Tots Website

Please MeetUs along with multiple groups of Denver Singles for our annual 2019 Holiday happy hour Christmas "Single & Ready To Mingle" and "Marine Toy's 4 Tot's" Toy Drive. Let's show Denver children that singles truly care about there dreams. Every child has a Christmas wish for that special toy.... a truck, a doll, a teddy bear or many other toys are great gifts for a child who may not receive anything under their Christmas tree.

- Prizes for bringing the most friend's to party
- Prizes for the most fun Christmas clothing:
hats, sweaters, anything holiday etc....

***Happy Hour***
- Beers $4
- Small Plates $5
- Wines $6
- Cocktails $6
- 1 glass of Wine & Flat Bread $12
* Gluten Sensitive Flat Bread + 2.00*

*Event Fee- $3.00* by Tammy

Please bring a toy for a child, we will have
(Marine Toy's 4 Tot's) collection boxes will be on site.





Singles Dinner @ Platt River Grill - Before the Light Show
When: Saturday, December 21, 2019 5:30PM-6:50PM
Where: Platt River Grill 5995 S Santa Fe Dr Littleton, CO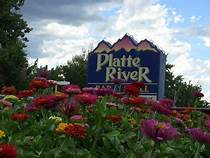 .
Come MeetUs by 5:30 pm for appetizers and/or dinner and drinks before we go next door to Hudson Gardens for their Christmas Light Show at 7pm. Check out their menu on the website https://theplatteriverbarandgrill.com/menu
MUST RSVP for Dinner Reservations (there will be a separate MeetUp for the Hudson Gardens Christmas Light show at 7pm)
Pay as you go
Hosted by Lory & Tammy

Their entertainment
TWENTY HANDS HIGH
SATURDAY | DECEMBER 21, 2019
6PM - 10PM (Main Deck)
Twenty Hands High is a Denver based country & Southern rock band. Performing modern & classic country, as well as your favorite Southern rock and Texas/Oklahoma red dirt tunes, they play a dynamic mix of songs sure to get you dancin' in nothin' flat! Twenty Hands High has a knack for engaging the audience, and inviting them to be part of the show. Their smiling faces and stage energy prove they're doing what they love! Grab your friends and your boots... it's time to cut loose!

Lory's Website: http://www.spreadthewordnetwork.com/LorysDanceOdyssey.html
Check out our New Year's Eve Dinner & Dance Party!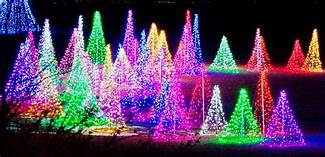 Hudson Christmas Light Show - Littleton
When: Saturday, December 21, 2019 7:00PM-9:00PM
Where: Hudson Gardens & Event Center 6115 S Santa Fe Dr Littleton, CO


.
MeetUs for a Hudson Gardens Christmas Light Show on Saturday, December 21st at 7:00 pm. Light up the holidays at A Hudson Christmas is an extravaganza of dazzling, colorful Christmas lights.
Check out this video: https://www.youtube.com/watch?v=iz_6Hgkrgl4&feature=youtu.be

MeetUs at 7pm on the grounds at Nixon's Coffee House at 7pm variety of hot beverages and holiday treats to purchase. The lights turn off at 9pm.

TICKET PRICES
Adult: $10.50
Hudson Gardens' members*: $9
Military**: $9
Get your tickets at https://www.hudsongardens.org/enjoy/christmas-lights/ - Click on Find Tickets

Hosted by Lory & Tammy - At 5:30 pm we will be going to The Platt River Grill next door for Appetizers, Drinks and Dinner prior to the light show - see the other MeetUp to RSVP for dinner.

Casual Warm Attire: Please dress appropriately for seasonal weather conditions. Shoes, Sneakers or Boots with good traction are recommended. Santa Claus will be there and bring your cameras!

Free parking is available on a first-come, first-served basis at Hudson Gardens. Additional free parking is available nearby, and parking attendants will direct you to the closest spaces. Handicapped parking is available.

Check out our New Year's Eve Dinner & Dance Party on Lory's Website: http://www.spreadthewordnetwork.com/LorysDanceOdyssey.html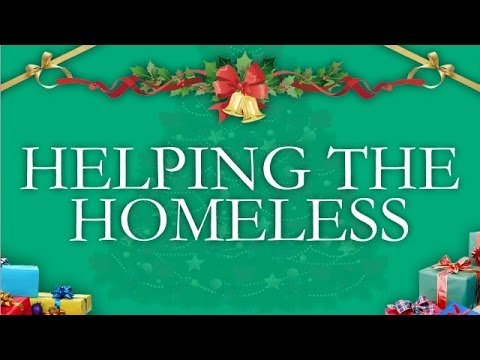 Donation to The Homeless for Christmas
When: Tuesday, December 24, 2019
Where: Denver Rescue Mission 6100 Smith Road Denver, CO 80216


.
Click on the Picture to DONATE to the DENVER RESCUE MISSION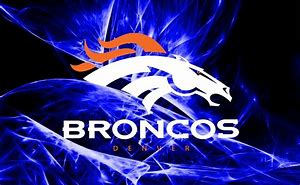 LUNCH & WATCH Broncos VS Raiders
When: Sunday, December 29, 2019 1:45PM-5:00PM
Where: Old Chicago's 16690 E Iliff Ave - Aurora
.
MeetUs for Lunch, Socialize and watch the Denver Broncos play the Oakland Raiders. Kick off time is 2:25 pm. Old Chicago's has GREAT PIZZA!!! Usually they have a discounted food and drink menu during the game.
https://oldchicago.com/locations/aurora/menu
Pay as you Go

Hosted by Lory
Upcoming Bronco Watch MeetUps: http://www.spreadthewordnetwork.com/LorysDanceOdyssey.html

We have invited the following groups:
Lory's Dance Odyssey
Singles On the Move - 40's & 50's
Spread the Word Network Singles - 45+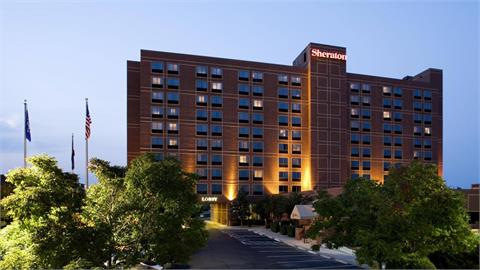 Book You Discounted Hotel Room NOW for 12/31 - Check in 3pm
When: Tuesday, December 31, 2019 3:00PM
Where: Sheraton Hotel 7007 South Clinton Street, Greenwood Village, CO, 80112


.
CLICK ON HOTEL PICTURE TO BOOK YOUR RESERVATION
DISCOUNTED ROOM RATE: $93+tax includes Breakfast for 2. Additional guests in a room will pay $10 per person instead of $15.00 for breakfast.
Or
UPGRADE to CLUB LEVEL for $108.00 RATE. The club level rooms include HAPPY HOUR SNACKS, FREE BREAKFAST for 2 on 1/1/2020, Wine and Beer for purchase.

BOOK YOUR HOTEL ROOM
1. Click on the PICTURE OF THE HOTEL FOR group rate for NYE Dance Party

2. Select dates for check in and check out (12/31/2019-01/01/2020)

3. Click "Check Availability"

4. Click "Select" to book the room type with the negotiated rate!

*Important- if you do not select the actual dates before clicking on "Check Availability" then the pop up will say there are no rooms available.

*** Please contact Melissa Anderson with any questions regarding hotel reservations.

Thank you for choosing to have your Event with us!

Melissa Anderson
Catering Sales Manager
O 303.705.6640 F 303.792.5051
melissa.anderson@sheratondtc.com






New Year's Eve Single & Ready to Mingle Dance Party - DJ: 1980's-Present - Prepay for Dinner
When: Tuesday, December 31, 2019 6:30PM-12:45AM
Where: Sheraton Hotel 7007 South Clinton Street, Greenwood Village, CO, 80112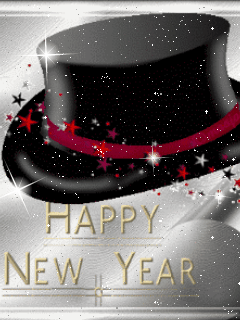 .
The NEW YEAR'S EVE DANCE PARTY is at The Sheraton Hotel Ballroom. There will be 2 DANCE FLOORS this year.


FULL PACKAGE: 6:30 PM Dinner/Dessert/Beverage PLUS Latin Cha Cha Dance Lesson (we will pair you up with a partner) with Dave PLUS Single & Ready to Mingle Ice Breaker with a Line Dance Lesson with Lory PLUS Dance and Champagne Toast. $65 in Advance with your choice of dinner and dessert.(MUST PAY IN ADVANCE FOR THIS PACKAGE)

SINGLE PACKAGE: 7:30 PM Single & Ready to Mingle Ice Breaker PLUS Line Dance Lesson with Lory PLUS Dance and Late Night Snacks PLUS Champagne Toast $32 in Advance. Door: $40 cash. (This package does NOT include dinner and the Cha Cha Lesson)

DINNER/DESSERT CHOICES:
SEA BASS – Honey Orange Glaze, Cherry Tomato Orzo, Spinach (P,GF)

CHICKEN - Herb Marinated Airline Chicken Breast, Pearl Onion and Rosemary Bordelaise, Red Potatoes, Grilled Asparagus (V, GF)

STEAK – Marinated Grilled Skirt Steak, Cilantro Garlic Sauce, Mashed potatoes Grilled Asparagus

DESSERT Choice of: NY Cheesecake with Strawberry Compote (V) or Chocolate Cake with Layered Mousse and Ganache (V)

All Buffets Include an assortment of dinner rolls and butter, freshly brewed Starbucks® regular and decaffeinated coffee, assorted hot tea, iced water & iced tea.

(V) Vegetarian. (VG) Vegan (elimitation of animal products). (P) Pescetarian (no meat, yes fish). (GF) Gluten Free.

DANCE ONLY - PAY IN ADVANCE $32


Make Checks Payable to Lory Gallagher
Mail to: Lory Gallagher PO Box 441621 Aurora, CO 80044

WE WILL TRY TO GET COUPONS FOR THE iHOP NEXT DOOR AFTER THE DANCE.

MUSIC BY LORY/DJ. Songs from the 80's to the Present including Rock, R&B, Disco, Funk, Jazz, Latin, Pop. The Dance will include a Single's Dance Mixer and the following Line dances: Electric Slide, Cupid Shuffle, Fireball, Cowboy Cha Cha, Get Lucky.

FEATURING: Wild Wild West by Will Smith
Holiday Attire: Fancy Western, Suit or Tuxedo, Gown or Evening Dress, Cocktail Dress, Dress Pants, Lady's Bustier, Lace Dress (No Jeans, No T-Shirts, No Sneakers)


DISCOUNTED ROOM RATE: $93+tax includes Breakfast for 2. Additional guests in a room will pay $10 per person instead of $15.00 for breakfast.
Or
UPGRADE to CLUB LEVEL for $108.00 RATE. The club level rooms include HAPPY HOUR SNACKS, FREE BREAKFAST on 1/1/2020, Wine and Beer for purchase.

BOOK YOUR HOTEL ROOM - CHANGE DATES TO 12/31/19 TO 1/1/20: https://www.marriott.com/event-reservations/reservation-link.mi?id=1572889885206&key=GRP&app=resvlink

Hosted by LORY & TAMMY

We have invited the following groups:
Savvy Singles
Lory's Dance Odyssey
Socializing & Stepping in Style
Singles On the Move - 40's & 50's
Spread the Word Network Singles - 45+
Fantastic Adult Singles are Like Fine Wine
Lory's Facebook Friends, LinkedIn & Twitter
Tammy's Meetup Groups: Denver Singles Going Out Group, Single and Ready to Mingle, Colorado Singles Going Out Group, VIP Denvr Social Singles Parties, Singles Dream Trips & Denver Night's Dance Party.Tammy's Linked-In, Twitter & Facebook Friends




Message from Lory
When: Wednesday, January 1, 2020
Where: Click on NEWS RELEASE for article on WeWork Selling MeetUp



Update on MeetUp
WeWork bought MeetUp in 2017. WeWork is reportedly cutting up to 25% of the staff at Meetup (SOLD for $200 million 2 years ago). See Link: https://techcrunch.com/2019/11/04/wework-owned-meetup-confirms-restructuring-layoffs/

Business Insider states WeWork to SELL 3 businesses (including MeetUp) https://www.businessinsider.com/wework-wants-sell-3-businesses-managed-by-q-conductor-meetup-2019-9

Sometime soon MeetUp may be charging members in order to RSVP in addition to charging the organizers 6 months in advance. The cost increased for me over the summer. It's in the testing stages now with some selected groups. If they insist on charging more, I may leave MeetUp.

So Please check my website for upcoming events. I have an e-list you can sign up to receive periodic emails.

Here is my website: http://www.spreadthewordnetwork.com/LorysDanceOdyssey.html

SIGN UP FOR LORY'S E-LIST or CLICK on the PINK picture above http://www.spreadthewordnetwork.com/SignUpEventsEList.html
Meanwhile, I will be checking out some alternatives to MeetUp.

Thank you for your support.

~ Lory
10/20/2019

https://www.meetup.com/lp/paymentchanges
https://www.meetup.com/lp/payment-test-20191016




| Sign Up Events E-List | VOTE Dance Song | Learn Line Dances | Ice Breaker | Attire | Volunteer List |

---
| Return Home | Lory's Dance Odyssey | Pay Online | Singles Links | Dance Clubs | Christian Singles | Over the Top DJ | Business Links |