Message from Lory
When: Friday, April 24, 2020



.
Update on Upcoming Events: Suspending Events in March, April & in May due to the threat of the Coronavirus. Practice Social Distancing.


To get nice places like Country Clubs and Hotels for dancing, we need to pay for dinner. These venues want the payments about a week prior to the event. I realize that many people take into consideration the Climate/Snow and the Flu season/Coronavirus. So we had to Cancel for now. We will re-visit this in the fall.

We are in the following areas: Aurora, DTC, Centennial, Englewood, Greenwood Village, Inverness, Lonetree, Park Meadows and East Denver. We network with many Singles groups and MeetUp groups.

Spread the Word about this website!
~ Lory

Lory Gallagher
Director
www.spreadthewordnetwork.com
lorygallagher1@gmail.com






CANCELLED - Saturday Night DINE & DANCE 5/30 - Italian Buffet
When: Saturday, May 30, 2020 6:00PM-11:00PM
Where: Valley Country Club 14601 Country Club Dr, Aurora, CO 80016


>>>>>
Save the Date 5/30/2020 and Enjoy an Italian Buffet/Tuscany Style and Dancing to the Sounds by Lory, your DeeJay, which includes Music from 1980's to Present. The Playlist includes 80s Rock, Disco, Old School, Funk, Latin, Pop, Classic R&B & Some Hip Hop.

40+ Singles & Couples are Welcome to join us.

We're going back to Valley Country Club and it's still very elegant in their Mountainview Banquet Room. There is a nice Wooden dance floor and new lighting to enhance the beauty of the ballroom. We are expecting a total of 100 people, however, limiting the dinner guests to about 45. So, all dinners must be paid in advance.

Tuscan Dinner Buffet Includes:
Roasted Chicken with artichokes and lemon, Seared Salmon with tomato, olives, and spinach. Penne Pasta with sun-dried tomato pesto, Grilled Eggplant and Squash, toasted garlic baguettes, Mixed green salad with kalamata olives, roma tomatoes, cucumbers, and shaved parmesan with Balsamic and Italian dressings with Tiramisu

Dinner & Dance $48 per person Pay in Advance Online with Debit Card, Credit Card or PayPal Account. Limited to 45 openings or possibly by 5/20 whichever comes first. Includes admission to the dance.

Dinner & Dance $48
Dance Only $23 Pay in Advance by 5/20 or $30 Cash Only @ the Door.


NEW DATE 5/30/2020
Schedule
6 pm Open (cash bar pay as you go)
6:15 pm Dinner & Dessert
7 pm Line Dance Lesson
7:20 pm Dance Mixer
7:30 pm Dance begins
11 pm Close

Includes Line Dance Lesson "FIREBALL" Song by Pitbull. We will have the following Line Dances: Electric Slide, Cupid Shuffle, Cha Cha Slide, Fireball, Get Lucky, Macarena, The Wobble.

Cash Bar - Beverages begin at $3, Domestic Beer $5 and House Wines $7. Alcoholic drinks can run from $5-10 per glass.

Dressy Attire
For Women:
* Dress
* Skirt and Dressy Top
* Dressy Pants Outfit
* Dress Pants & Dressy Top

For Men:
* Seasonal Sport Coat or Blazer and Slacks
* Dress Shirt & Dress Pants
* Optional Tie
* Open-Collar or Polo Shirt & Dress Pants

Hosted by: Lory

Inviting the Following Groups:
Lory's Dance Odyssey
Denver-Social-Dancing
Savvy Singles in Motion
Socializing & Stepping in Style
Singles On the Move - 40's & 50's
Boogie Nights Social Meetup-Group
Spread the Word Network Singles
Fantastic Adult Singles Like Fine Wine
Lory's Facebook Friends, Yelp, LinkedIn & Twitter

DIRECTIONS
From I-25
Go east on Arapahoe Road. Continue 4.5 miles to Jordan Road, turn left (north). Proceed to the first stop sign which is Caley Avenue. Take a right (east) on Caley and proceed straight to the Clubhouse.

From I-225
Go south on Parker Road. Turn right (west) on Arapahoe Road. Turn right (north) on Jordan Road. Proceed to the first stop sign which is Caley Avenue. Take a right (east) on Caley and proceed straight to the Clubhouse.


Please be aware if we have the event, no refunds. If you pay in advance for dinner and need to cancel your reservation, you may elect to transfer it to another member/friend of yours. All dinners need to be paid at least one week prior to the event so we can immediately pay the country club.





Wednesday Night Country Dancing The Grizzly Rose
When: Wednesday, June 17, 2020 6:35PM-9:30PM
Where: Grizzly Rose 5450 N Valley Hwy, Denver, CO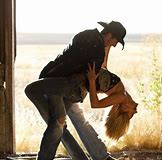 .
LOOK WHAT GOD GAVE HER by Thomas Rhett - Click on Picture for Link to the Video: https://www.youtube.com/watch?v=GzT4p-OaJ5c

Please come MeetUs at the Best Dancing Saloon in town! Wednesday Night (NO COVER ALL NIGHT) PAY AS YOU GO!

We're on the right-side of the Dance Floor, closest to the Stage! Look for the Meetup Signs!

Free Dance Lesson at 7PM with Dennis and Ashley! No preregistration needed, just show up on the Dance Floor!

Live Band at 8:30 PM Come on down and Dance!!!

No Event Fee
Hosted by Mike

We have invited the following 40+ Singles Groups:
Lory's Dance Odyssey
Denver Social Dancing
Savvy Singles in Motion
Spread the Word Network Singles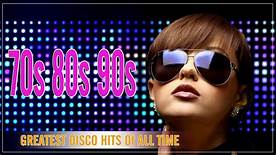 Retro Happy Hour Music & Dancing @ The PROOF!
When: Friday, June 19, 2020 6:00PM-8:00PM
Where: Proof Night Club 7800 E Hampden Ave Denver, CO 80237
Let's meet at the Proof on Friday with music and dancing at happy hour and beyond!! - Popular Event!! It's the ONLY VIDEO DANCE CLUB AROUND!

How to find us: Front entrance make a right - see signs on tables for Lory. Reserved an area on the right side. Seats are 1st come 1st serve.

There is a $8 cover charge from 6-8pm with a free buffet along with music from the 70's, 80's & 90's. (After 10pm it's $10 cover) Suggest you get there early to get a seat. Check out their Dress Code - http://www.proofniteclub.com/dresscode.html

We Welcome 40+ Singles & Couples.
Hosted by Amy & Lory = Say Hi to Amy. She will be hosting the Proof Nights.

Inviting the Following Groups:
Lory's Dance Odyssey
Denver-Social-Dancing
Savvy Singles in Motion
Socializing & Stepping in Style
Singles On the Move - 40's & 50's
Boogie Nights Social Meetup-Group
Spread the Word Network Singles
Fantastic Adult Singles Like Fine Wine
Lory's Website: http://www.spreadthewordnetwork.com/LorysDanceOdyssey.html




| Sign Up Events E-List | VOTE Dance Song | Learn Line Dances | Ice Breaker | Attire | Volunteer List | New Years Eve Event |

---
| Return Home | Lory's Dance Odyssey | Pay Online | Singles Links | Dance Clubs | Christian Singles | Over the Top DJ | Business Links |